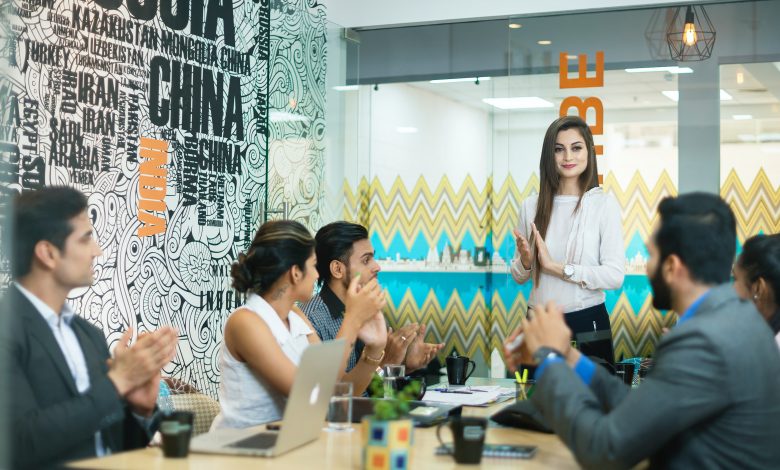 Looking for ways to improve your networking skills? The goal of networking is to create strong professional relationships with experts and like-minded. These professional networks can then be called upon for job advice, new opportunities and exchanging ideas.
Networking is essential for advancing in your field or if you're seeking out new opportunities, but it can often appear to be much more daunting than it really is. Working on your networking skills can open up new career avenues and income streams for you.
Virtual networking
Traditional networking scenarios have become much more difficult since the start of the pandemic, but this doesn't mean we can't build professional connections in other ways.
E-mentoring has swiftly filled a gap left by face-to-face events, meaning that connecting with leading industry professionals is now more accessible than ever. From tech to business to journalism, online networking and webinar events are now commonplace allowing you to add to your professional circle from the comfort of your own home. Search through sites such as Eventbrite for virtual networking events relevant to your career field. Find networking events also has filters specifically for online and career meetups.
LinkedIn is still the obvious choice for building your network, but this doesn't mean that other social media platforms, such as Twitter, can't be used as well. Taking the initiative and actively seeking out like-minded professionals online can help you build networks in lieu of official events. Hoping to rival LinkedIn, recently launched platform Guild is a site for a networking and professional community building within a mobile friendly app.
Think about how it will benefit you
To make sure you can get as much out of networking as possible its worth spending time considering what you'd like to get out of it, from new sharing professional ideas to finding a mentor.
Planning your conversation topics beforehand and doing your research on experts us easy yet a crucial way to maximising what you can get from the event. Think about what strengths you have in your field and what you can bring to the table. Confidence is also key to success with networking. For those who are less confident, TED has a guide to succeeding at networking as an introvert written by tech executive Karen Wickre.
Join specialised networks
Specialised websites and groups for networking are readily available online and face to face. I like networking (ILN) is a platform created specifically for women and non-binary individuals who are working within creative industries but feel stuck.
Aiming to tackle gender inequality within the field, ILN works internationally to support mentees for three months to help them refine their skills and introduce them to industry experts. They also have a membership programme for access to regular networking events. 1MWIS is a global network for women in traditionally underrepresented science, technology, engineering, and mathematics (STEM) industries through celebrating diversity and creating positive role models.
Reconnecting with university peers and lecturers through alumni networks are a simple yet effective way to build contacts which could come in use at some point in the future. Employee networks are another way to build up your connections. The Employers Network for Equality and Inclusion (ENEI) look to promote diversity and inclusion within UK workplaces.
Look for a mentor
Similarly, mentoring is another way to build professional connections while furthering career development, both as a mentor and a mentee. Mentors can be found through a range of official schemes, for example, the CFA institute mentoring scheme for investment professionals or The 30% Club scheme to address gender imbalance within senior management globally. Mentors can also be discovered through more informal channels as well. For example, several early career professionals have found mentors through reaching out via social media.
For established individuals looking to establish networks for the next generation, Princes Trust aims to provide mentoring and support for budding entrepreneurs aged 18-30 through a range of initiatives including mentoring a young person.
Following up and building a relationship
Now that you've made a whole new network of professional contacts it's just as important to maintain these relationships. Keeping in touch is crucial to keep hold of your contacts, consider ways you could help your network professionally and remember to regularly thank your new contacts when they help you out.
To see your company in any upcoming features we are arranging please email editorial@hurstmediacompany.co.uk