Have you been thinking about splurging on a new TV? Or maybe you have been considering updating your home security? Checklist has compiled the best visual products that could help make your life a little bit more entertaining at home.
1. Proofvision
Looking to upgrade your garden party? Try an outdoor television from ProofvVision to expand your entertainment options at any time of the year.
Outdoor living took on a new meaning this year. This is why ProofVision is here to help with an excellent range of TVs to help you enjoy working, workouts, movie nights, and more in the comfort of your own back garden.
A ProofVision Outdoor TV offers high brightness and anti-glare to ensure you can see your screen in direct sunlight. Ultra-high brightness screens go up to 3000cd/m2, so they're clearly visible, even on the sunniest of days. Plus an IP66 rating means that the TVs are waterproof to heavy rain, snow and can be left outside all year round. They are simply one of the best outdoor TVs around.
Find out more here.
2. Swann Smart Security Camera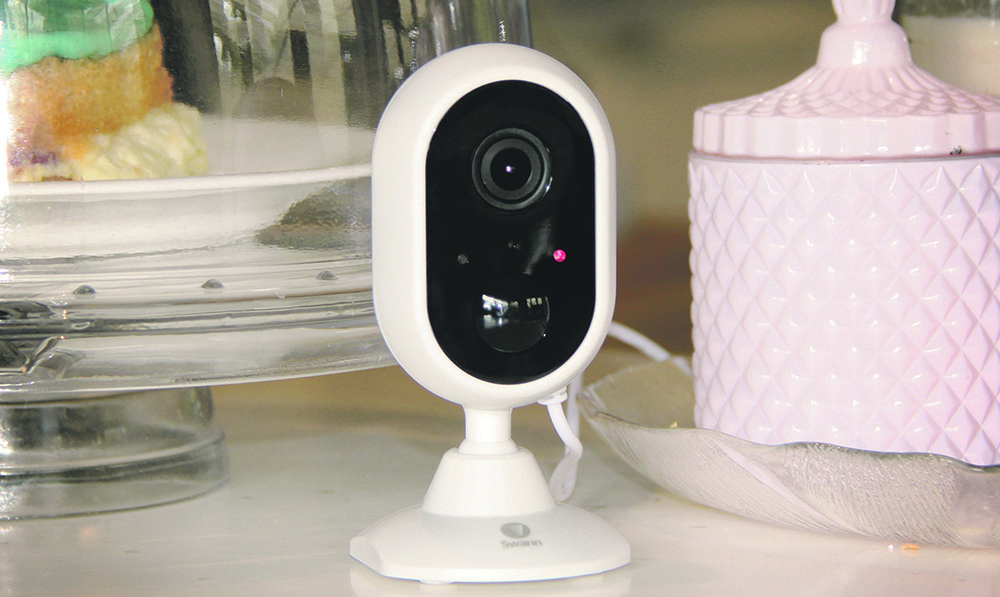 A house may have a 'value', but your home is priceless – and something so precious should be protected. With Swann Smart Security products, there has never been a better time or a smarter way to bless your home with perfect safety and security.
Giving you the ultimate peace of mind, the Swann Alert Indoor Security Camera works with both Google Assistant and Alexa, and offers free recording via secure cloud recording and internal offline backup. It has infrared night vision, sends you Smart Sound Alerts when it hears any sudden loud noise, and offers stunningly crystal-clear 1080p video quality.
Powered by the Swann Security app, this indoor Alert Cam features Swann's True Detect technology combining motion and thermal sensors, all but eliminating false alarms. There's genuine two-way audio with both a microphone and a speaker, as well as a highly effective siren.
Find out more here.
3. ViewSonic M1 Projector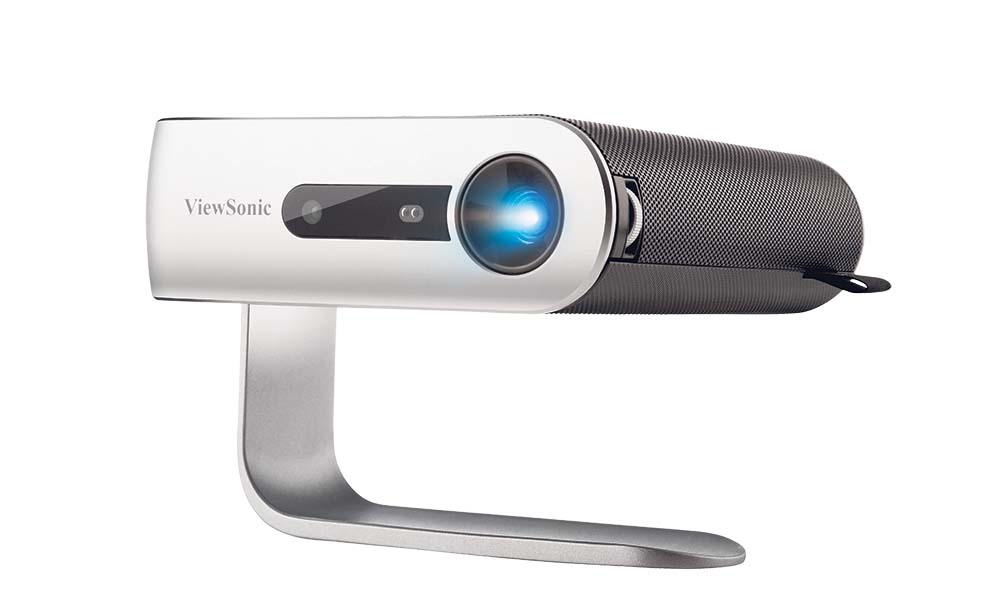 ViewSonic's ultra-portable M1+ projector is the size of a paperback book, yet it can put a 60-inch image on a wall or ceiling from only one meter away thanks to its short-throw ratio.
The lamp life is up to 30,000 hours of use and battery life is a respectable six hours. The M1+'s clever, space-saving design includes a lens cover that turns into a stand. And its dual, built-in Bluetooth Harman Kardon speakers sound surprisingly good for their size.
Integrated Wi-Fi connectivity lets you stream from your favourite content providers – making the M1+ a great option for sharing and displaying videos and other multimedia content.
It's a handy tool for business presentations but it's also perfect for impromptu movie or gaming nights.
Find out more here.
4. Kenwood dash cam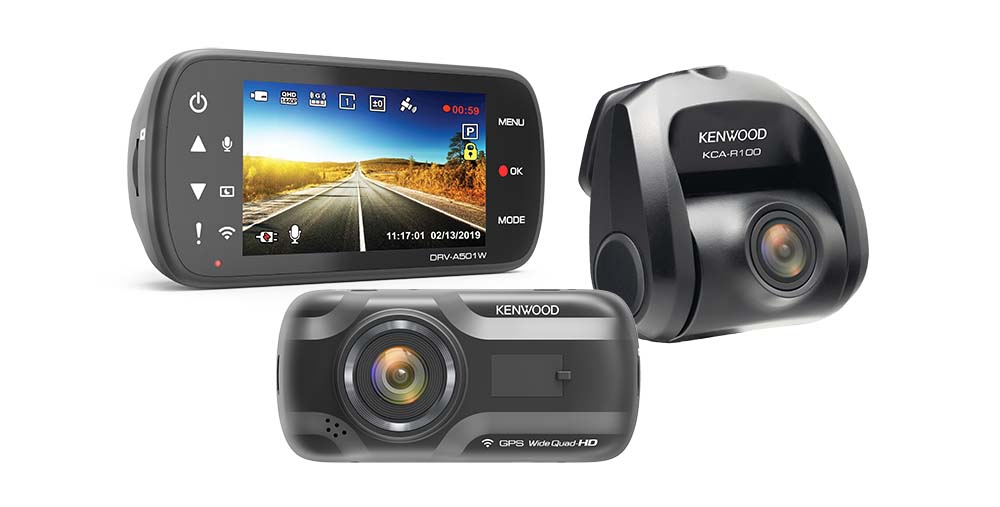 A dashcam can prove invaluable if you are involved in an accident, as the automatically stored video footage can be used as evidence which could save your no-claims discount.
However, the recorded footage must capture all the relevant detail needed – even down to the number plate, not just when driving, but also when your car is parked up and unattended.
The DRV-A501WD is a dashcam with brains. Its Wide Quad HD camera integrates HDR and a polarisation filter for superior quality regardless of lighting conditions. Recordings can then be viewed instantly on its full colour three-inch display and transferred via onboard Wi-Fi to a smart device for editing and uploading.
A Smart Parking Mode uses the in-built G-Sensor to automatically instigate recording, while a second rear camera (KCA-R100) can be added. A Quick Release mounting system makes installation slick and simple. This dashcam solution will let you drive with confidence.
Find out more here.
5. Digital Converters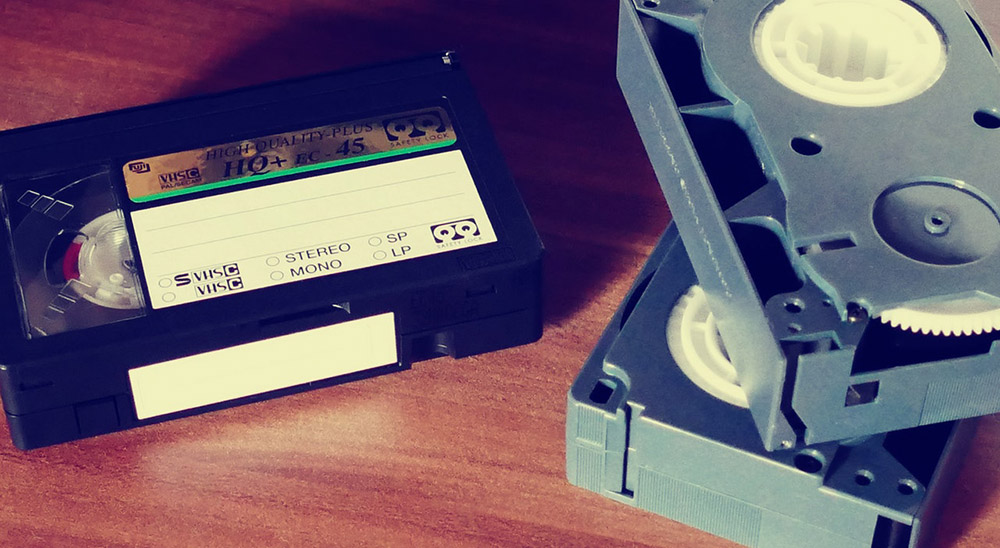 Videotapes are part of the far distant past, yet can still be commonly found hidden away in attics, cupboards and drawers.
While these tapes are easily forgotten about, time is now running out to digitise these relics, with only an estimated five years left to transfer the video on them before they are beyond repair.
Digital Converters was founded with the mission to preserve as many home movies as possible. The service provides an easy and cost-effective solution to transfer videotapes to modern digital formats such as DVD, memory stick and cloud. These can be watched back easily on televisions, phones, computers and tablets, safely backed up for the years to come.
Find out more here.
6. Fuji Film X-T100 camera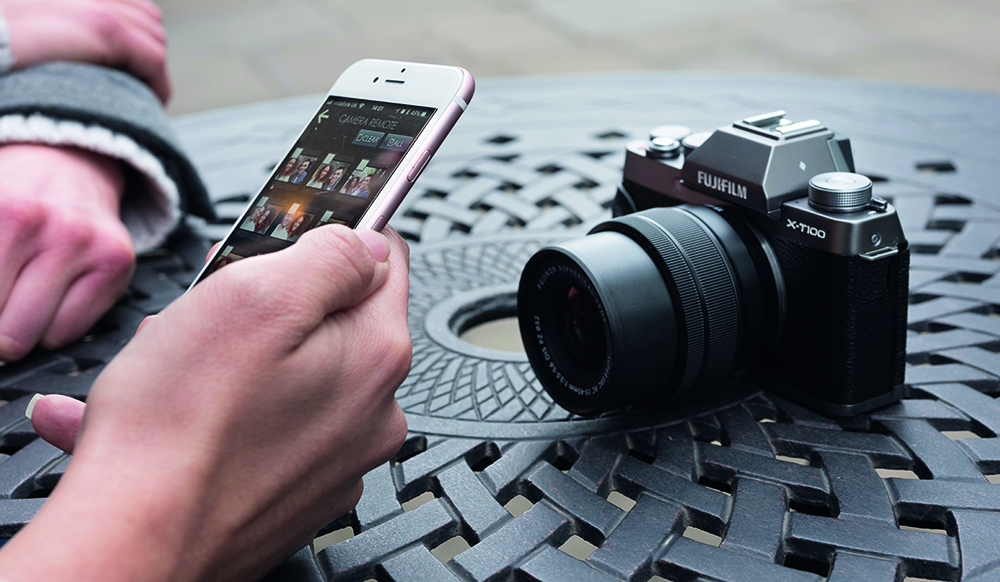 In this fast-paced, Insta-glam world, taking photos is as much about share-ability as it is about image quality. With the FUJIFILM X-T100, you get the best of both worlds.
For some people, a day is just like any other day. For you, every day is unique. Only you can capture your story as you see it. Every moment is a memory waiting to be captured. The FUJIFILM X-T100 is your companion in everyday life, letting you document your day through photography
This fantastic, interchangeable lens camera links seamlessly with your phone, so you can transfer high-quality photos instantly and share them in seconds. What's more, it's small enough to be carried everywhere you go. So, whether you're at home roasting a Christmas turkey, or on holiday baking in the winter sun, you can share every moment, instantly.
Find out more here.
7. Satmap GPS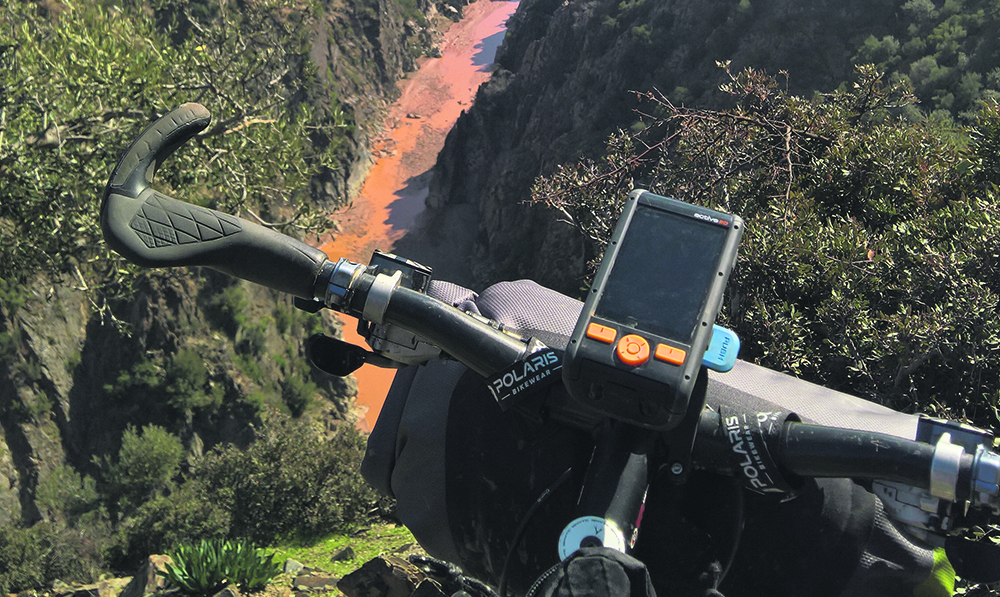 In these days of smartphones with an app for everything, what's the point of a dedicated GPS device? Well, despite advances in smartphone technology, there are some really good reasons, especially for serious outdoor stuff. Dedicated GPS gadgets like the Satmap Active 20 Outdoor GPS have been designed to do one job and do it really well, namely to enable you to explore more and stay safe at the same time.
This device boasts a huge GPS antenna that stays locked on with 50cm accuracy when most smartphones have given up the ghost the serious terrain of canyons, forests and wilderness calls for serious GPS.
Smartphone mapping is great for a local bimble but for the serious stuff really good mapping, a host of dedicated functions and features has distinct advantages.
Find out more here.
8. Neo SmartCam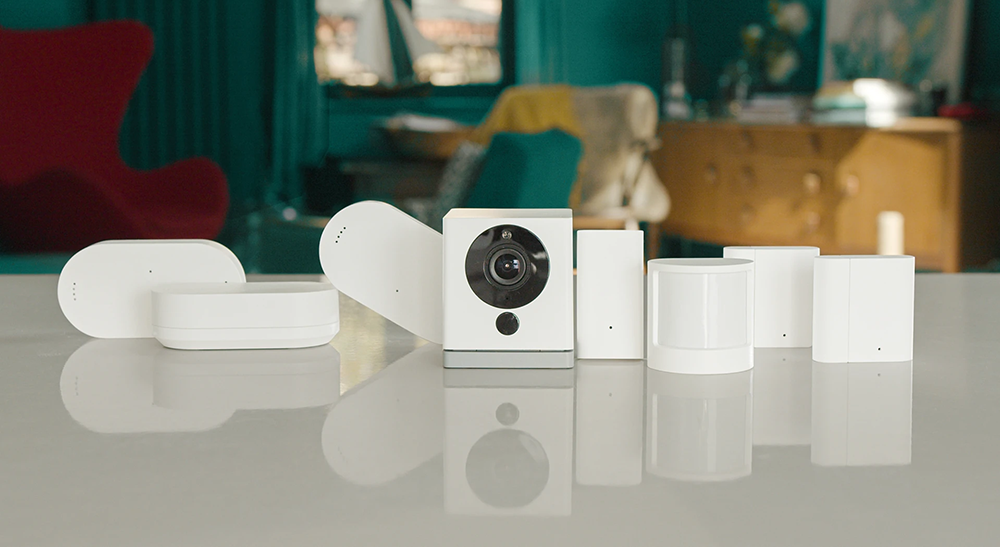 As the UK's first-ever connected home insurance specialist, Neo are pioneering a smarter way to look after your home using smart technology to actively protect the things that matter to you, when it matters the most.
The Neos indoor smart camera is packed with top-of-the-range features found in more expensive indoor cameras including live streaming in razor-sharp 1080p full HD, night vision and 8X digital zoom.
Its flexible design allows you to point the camera to any specific area you want to monitor. Compatible with Amazon's Alexa, the Neos SmartCam has two-way audio capability, so you can check in with your loved ones at home, at any time.
Equipped with motion and noise sensors, the Neos SmartCam sends alerts directly to your smartphone, should anything unusual occur. Free cloud storage means that you can check back on video footage, so you never miss a moment.
Find out more here.
9. Bitcade arcade machines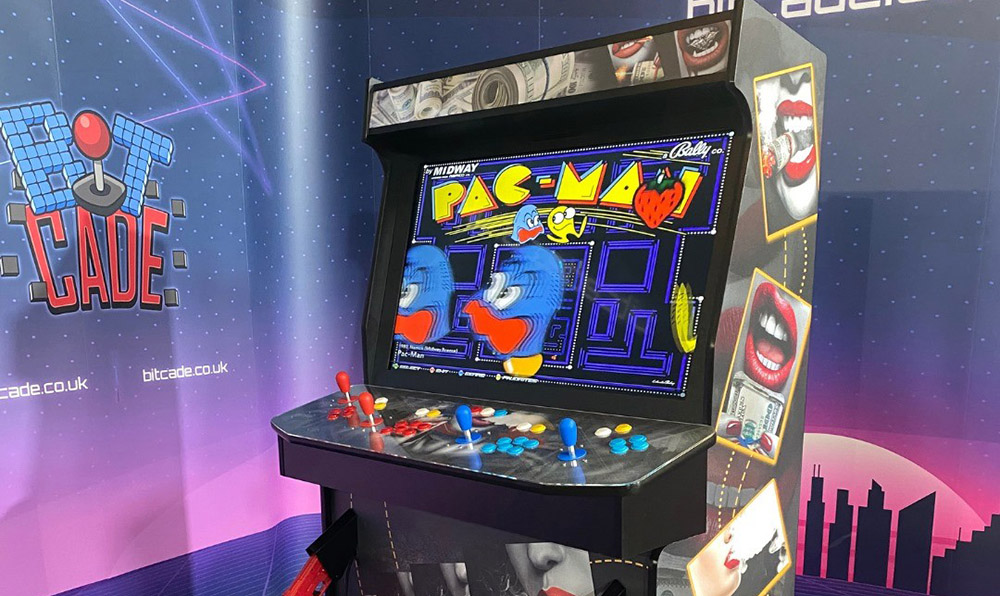 We've all found ourselves with a bit more spare time to spend at home at the moment, so why not indulge in some retro-gaming nostalgia with Bitcade's custom arcade machines?
Bitcade is the UK's largest provider of custom-built arcade machines and is the brainchild of Jack England, who started the business to feed his passion for the 70s and 80s inspired gaming experiences, including classics such as Pac-Mac, Space Invaders, and Street Fighter.
Nothing says 80s' arcade nostalgia like Street Fighter, and the 27-inch upright arcade cabinet is the perfect addition to any gamer's life. The sleek design incorporates a 1080p brand new monitor and a superb 2.0 in-built sound system, and allows you to play up to 2,992 classic games, giving you a totally immersive gaming experience for one or two players.
Find out more here.
10. Tension VR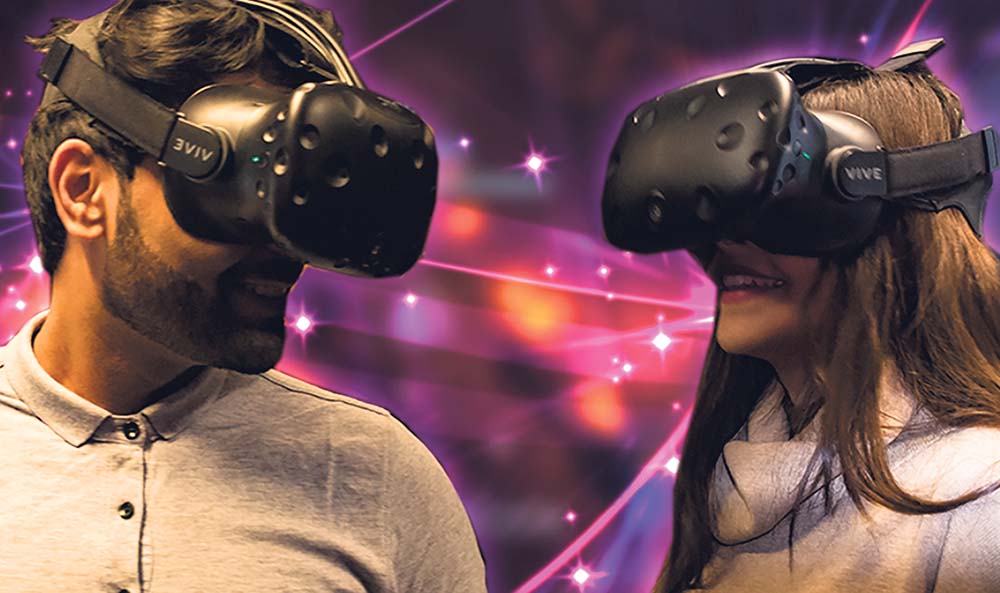 Tension VR is proudly positioned as the UK's leader in delivering virtual reality experiences to both the public and the commercial sectors.
If you've never tried VR before, it's completely immersive; the realism and engagement will leave you speechless. As well as being amazing fun, Tension use VR to expand the realms of team building, giving it another dimension.
Their facilities are used by everyone, from families to the largest multinational companies, and also by HM Forces. Tension's highly-trained technicians ensure that every session is specifically tailored to the requirement of each individual.
Tension are situated in the historic city of Lincoln, with over 1,000 years of history, offering a multitude of first-class eateries and boutiques. There's everything you need in one place.
Find out more here.
To see your company in any upcoming features we are arranging please email laura@hurstmediacompany.co.uk or editorial@hurstmediacompany.co.uk