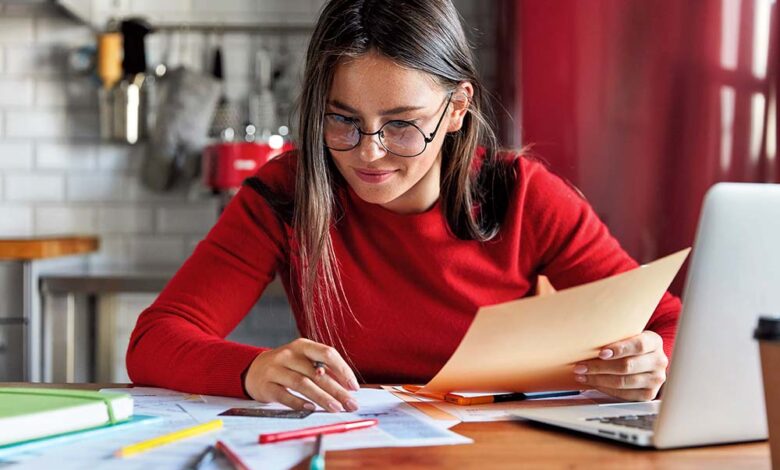 Since 1999, The Open University has been making free learning available to everyone online.
The OpenLearn website has thousands of free learning items from games to full online courses.
Entrepreneurship – from ideas to reality
Using case studies, this course goes through the decisions you need to make when building a business, from generating initial ideas to deciding what you will do and how you will establish your business and grow it. It will guide you through business models, funding options, business types and the influence of location and assessment of your own skills, values and attitudes to risk. The course is focused on practical advice from real entrepreneurs, and will signpost you to where you can find additional support and how you can further develop your own capabilities.
Introduction to cyber security: stay safe online
Gain essential cyber security knowledge and skills, to help protect your digital life. As many lives increasingly depend on digital services, the need to protect our information from being maliciously disrupted or misused is vitally important.
This course will help learners to understand online security and start to protect their digital life, whether at home or work. It will teach students to recognise threats and the steps you can take to reduce the chances that they will happen to you.
It also provides an introduction to different types of malware, including viruses and trojans, as well as concepts such as network security, cryptography, identity theft and risk management.
Succeeding in postgraduate study
An introduction to the nature of master's level study, this course offers essential preparation for pursuing learning at this level.
Students are helped to become familiar with the requirements and demands of study and to develop the skills and confidence for critiquing academic writing. It will help learners develop their understanding of the challenges of demonstrating critical awareness of a subject area. The course covers the nature of master's level study and distance learning; essential information and digital literacy skills for postgraduate study; approaches to critical thinking, analysis and reflection, and applying critical and reflective thinking in academic and professional contexts.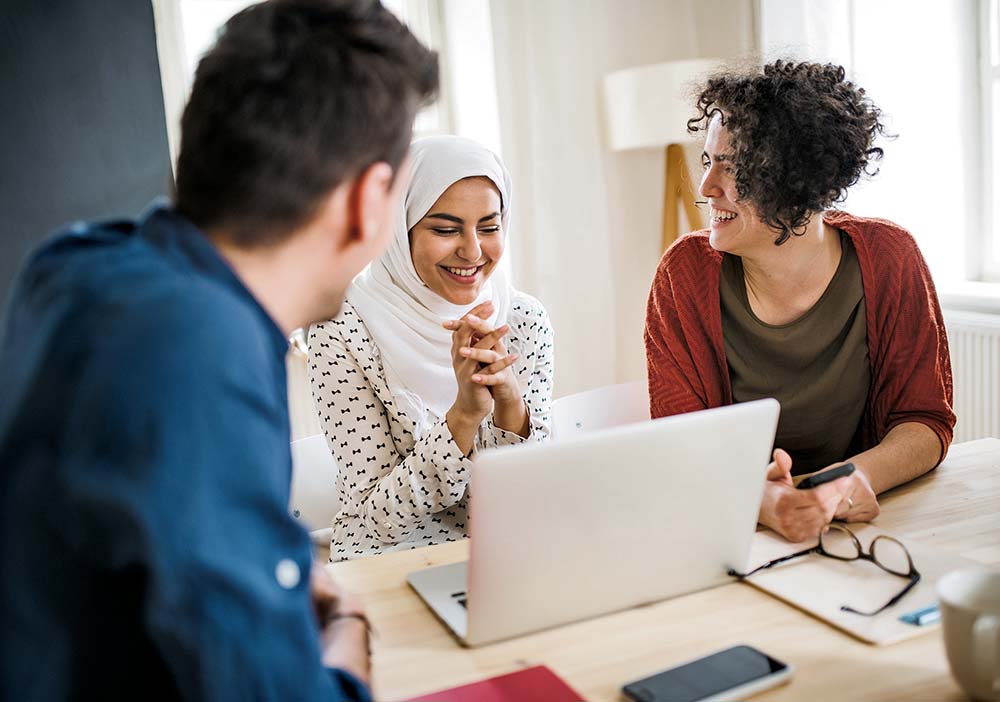 Effective communication in the workplace
Many of the problems encountered in the workplace are the result of poor communication. Whether frustrated by a lack of information from senior managers or worrying about how to break bad news to a colleague, communication is often at the root of the issue and the solution.
By learning to communicate more effectively, you can stop problems from escalating and make the workplace a more efficient and harmonious environment to be in.
You can also present yourself more positively, both to existing colleagues and future employers during the job application process.
Areas covered include verbal and non-verbal communication; written communication and using communication skills in challenging and diverse situations.
Understanding autism
This course introduces the autism spectrum and how it is experienced by different individuals and families. It looks at how ideas about autism have evolved, diagnosis, causes, intervention and life-span development. Widely varying perspectives on autism are illustrated and key societal and cross-cultural issues highlighted.
Introduction to bookkeeping and accounting
Learn about the essential numerical skills required for accounting and bookkeeping and the fundamental rules of double-entry bookkeeping. After studying this course, learners should be able to: understand and apply the essential numerical skills required for bookkeeping and accounting; understand and explain the relationship between the accounting equation and double-entry bookkeeping; record transactions in the appropriate ledger accounts using the double-entry bookkeeping system; balance off ledger accounts at the end of an accounting period, and prepare a trial balance, balance sheet and a profit and loss account.
MSE's Academy of Money
The Open University has joined forces with MoneySavingExpert (MSE) to give everyone the skills and knowledge to master their own finances. The course was written by The OU, with MSE providing support and guidance. Packed with videos, audios, quizzes and activities, it covers all the key aspects of personal finance in six sessions of study. It also looks at how to be savvy when spending and borrowing money and at the behavioural and marketing pressures that try to influence what consumers buy. Budgeting, tax and household finances, investments and pensions are covered too.
Forensic psychology
Explore how your own mind works, and discover how the limitations of the human brain can lead to major miscarriages of justice. Despite advances in forensic science, eyewitness testimony remains a critical component of criminal investigations. Research has revealed the dangers of relying on eyewitness evidence and how careful police need to be when questioning witnesses. Using videos of real witnesses and from cameras that go behind the scenes of a police investigation, this course explores the psychology of eyewitness testimony. You will get the chance to test your own cognitive skills and see whether your powers of investigation are as good as a squad of police officers, as you try to solve a crime using nothing but evidence from eyewitnesses.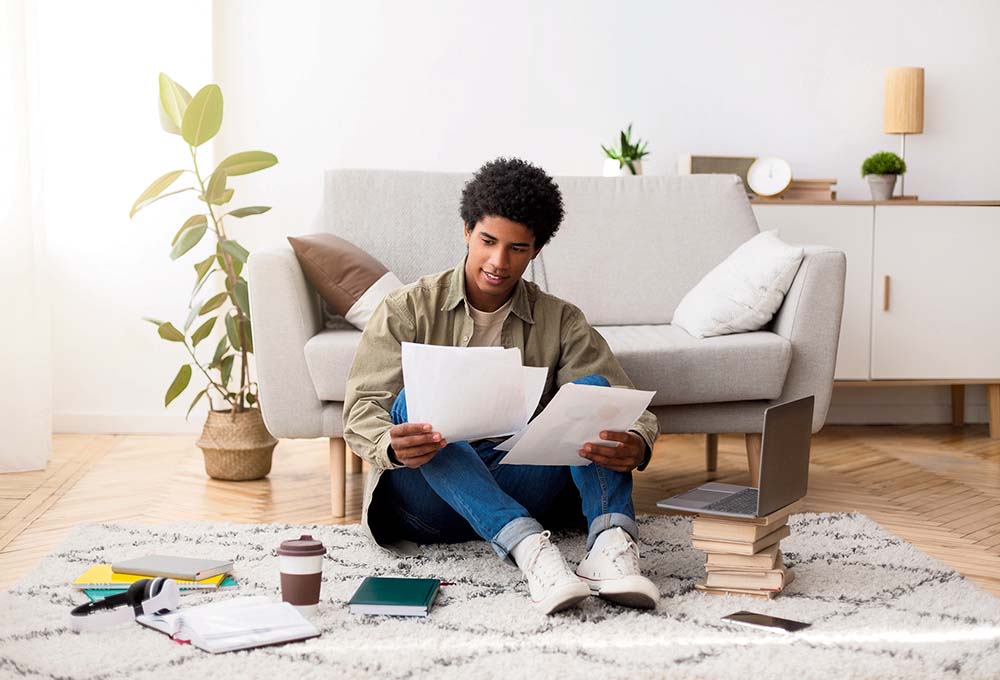 Everyday maths 1
This course serves as good preparation for Level 1 Functional Skills in maths. It doesn't cover all aspects of the current 2019-20 curriculum, but it is designed to inspire students to improve their current maths skills and remember any areas they may have forgotten.
Working through the examples and interactive activities in this course will help learners run a household or make career progress.
All learners need to complete the course is access to a calculator, notepad and pen.
Supporting children's mental health and wellbeing
Children's mental health is a global concern and children are increasingly being diagnosed with mental health conditions.
This course focuses on the mental health and wellbeing of babies and young children, from birth to eight-years-old, and its importance.
There are many factors that influence children's enjoyment of their lives. Some are within each child, such as their personality and their level of resilience. Other factors include where they live, who they live with and the relationships they have with others. While the context of children's lives undoubtedly contributes to their sense of wellbeing, this course highlights that there is much that can be done within society to improve children's sense of wellbeing and prevent poor mental health.
To see your company in any upcoming features we are arranging please email laura@hurstmediacompany.co.uk or editorial@hurstmediacompany.co.uk