Looking for some guilt-free fragrances for your home? Or struggling to find the perfect present for your vegan friend? Take a look at Checklist's top 10 eco-friendly candles, wax melts and more from Ralph's Orchard, which are kind to you and Mother Earth.
1. Luxury pampering gift set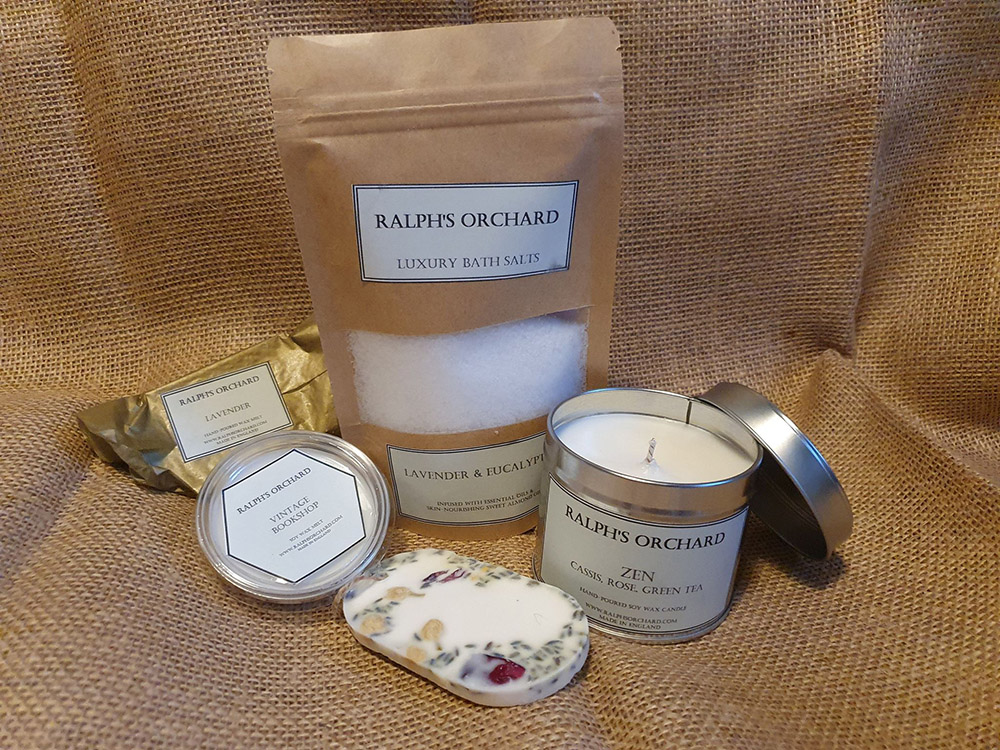 Ideal if you want to sample as much of Ralph's Orchards products as possible for a great price, their gift set features a variety of items from their range in one convenient bundle.
The set contains their Lavender and Eucalyptus bath salts, a candle from the wellness collection, a wax melt and a botanical wax melt and air fresheners.
2. Wax melt advent calendar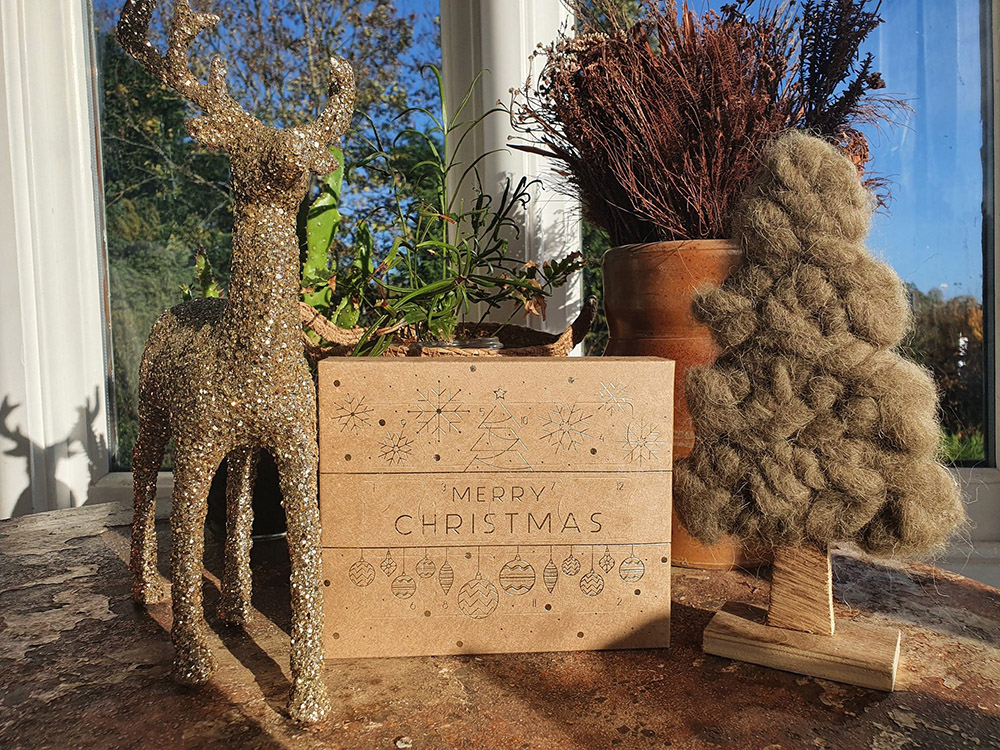 If you fancy something a bit different over the festive season, Ralph's Orchards Advent Calendar is an eco-friendly alternative to traditional chocolate-filled paper and plastic calendars.
Filled with 12 different wax melts, the calendar will have every room of your home smelling of Christmas this December. It contains some of Ralph's Orchards most popular scents from their autumn and winter collection.
3. Bergamot, Rose and Honeysuckle candle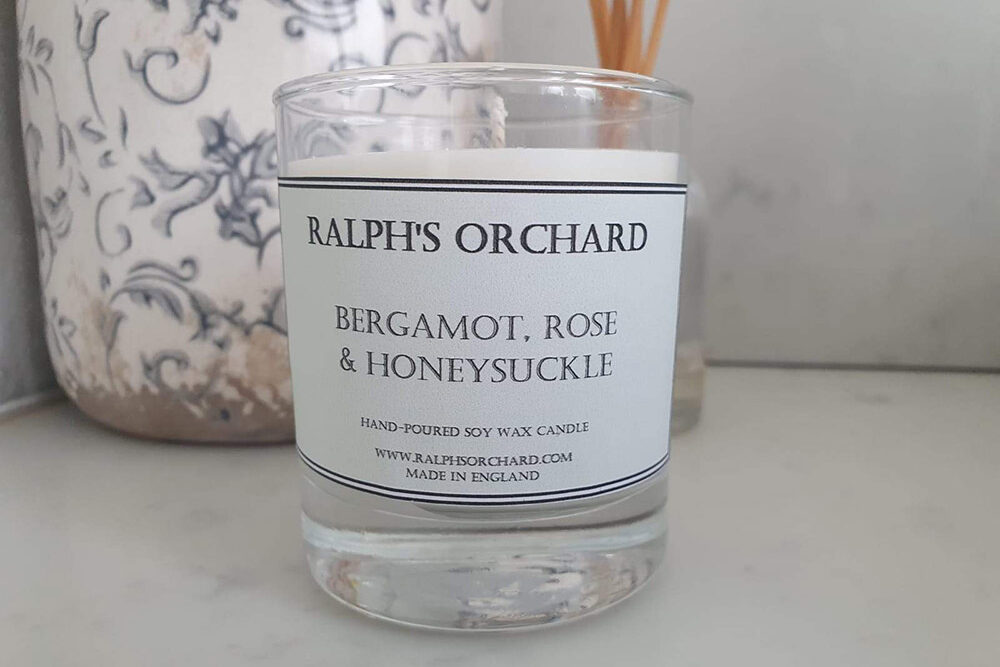 Checklist recommends this candle for freshening up the living room or changing the scent profile of your kitchen.
This fragrance was designed to promote clarity of mind. Take in the top notes of bergamot, blending into rose, jasmine, honeysuckle, neroli, geranium and davana, finishing with vanilla, patchouli and musk.
4. Cassis, Rose and Green Tea candle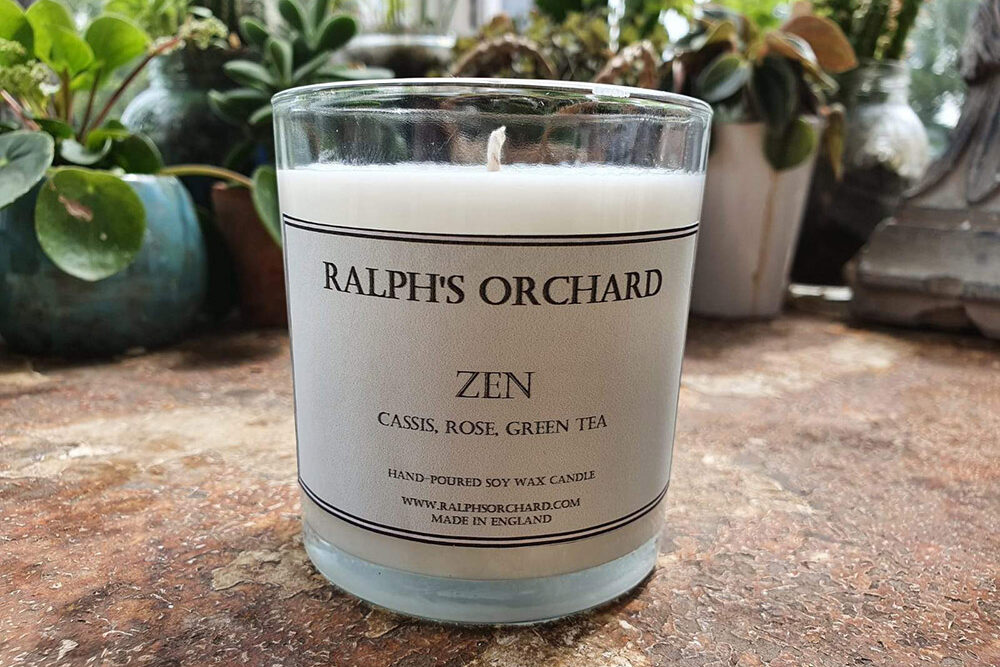 Looking for ways to relax after work? Checklist recommends trying Ralph's Orchards' Zen collection.
Settle down with a clean and calming fragrance combining cassis, violet leaf, and green fig leaf at the top with rose, geranium and green tea at the very heart. There's also soft amber, musk and cedar wood to complete this beautifully composed fragrance.
5. Vintage Bookshop candle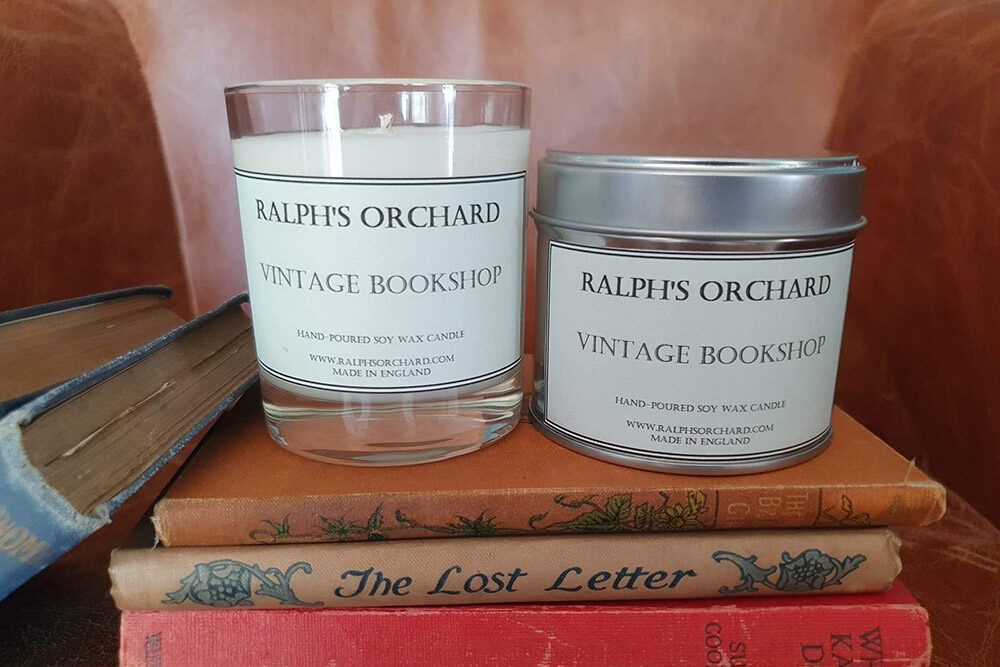 If you'd rather relax with a proper book and a soothing aroma, Checklist loves this novel candle.
This beautiful musky and woody scent has a lovely perfume, best accompanied by a good read! It is romantically inspired by leather and dusty tomes on creaky wooden shelves. This scent is rich and slightly masculine, with tones of cashmere, leather, sandalwood, amber, vanilla, and warm ginger.
6. Lavender and Eucalyptus Bath Salts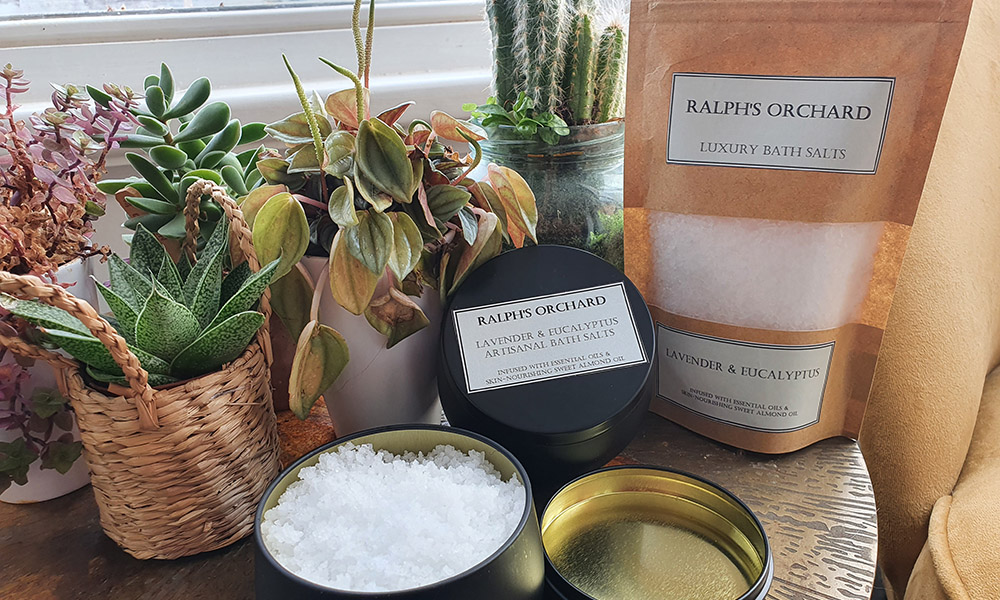 To wind down in a calming hot bath, Checklist recommends Ralph's Orchards lavender bath salts to enhance your relaxation after a long day.
These hand-made luxury bath salts contain 100% pure essential oils of Lavender and Eucalyptus, and 100% organic sweet almond oil to nourish your skin. Epsom salts, coarse sea salt, and bicarbonate of soda make up the remaining ingredients so your skin will feel fresh.
7. One-of-a-kind upcycled candles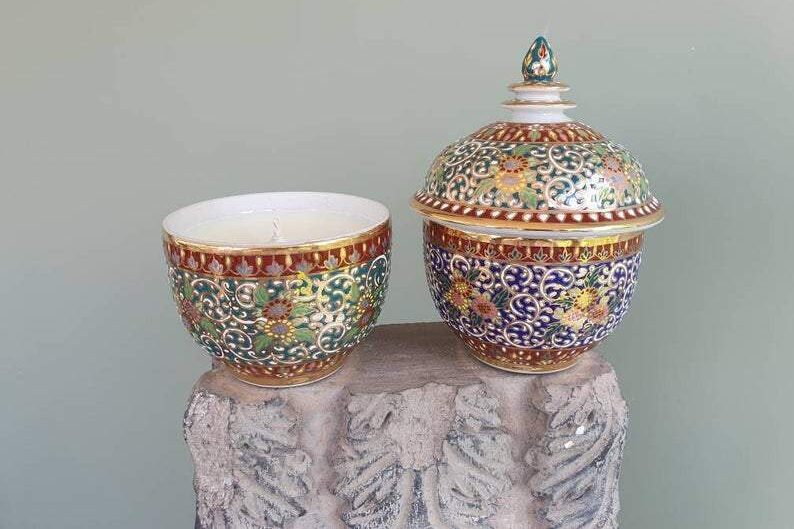 Fancy something a bit unique? These soy candles have a strong throw and come in all kinds of quirky containers. Find up-cycled wine glasses, vases, crystal bowls, plant pots, teacups and seashells. Particularly stunning is the Thai Benjarong set, with candles set into an exquisite pair of vintage bowls.
These are unique artisanal candles and therefore have limited availability.
8. Frankincense and Myrrh candle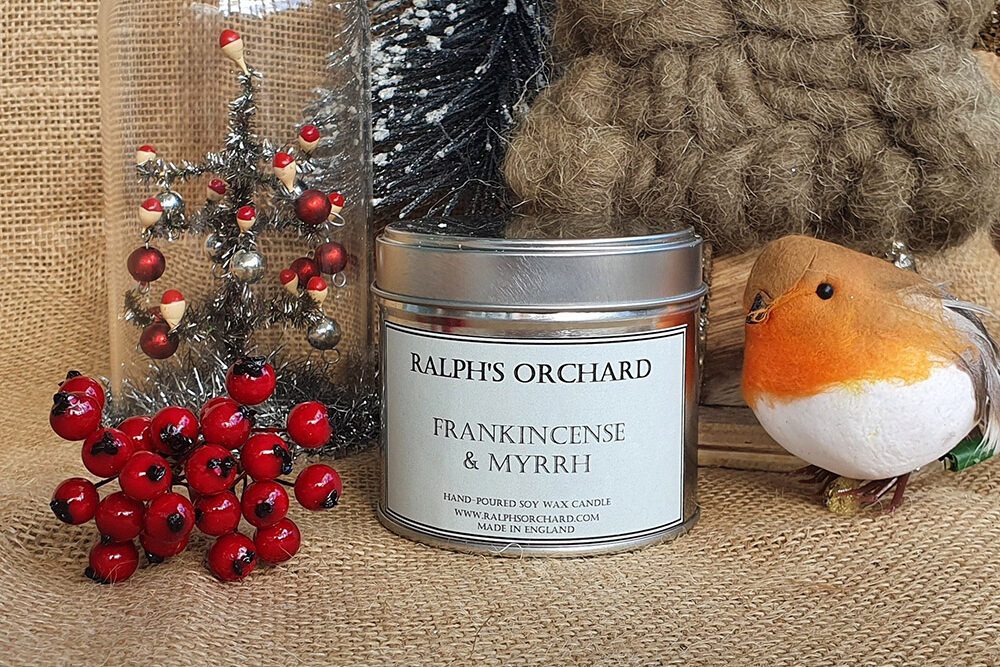 Checklist has found this candle is ideal to give a room a festive scent, even in the office.
Experience the heady smell of Christmas mass and incense; with the resin frankincense immersed in warm amber, rock rose and myrrh and complimented by woody cedar, vetiver and patchouli.
Part of Ralph's Orchards autumn-winter scent collection, these scents are meant to evoke those days when the cold sets in and the harvests reaped. So light a candle, snuggle down and let nature come to you.
9. Cigars and Cognac candle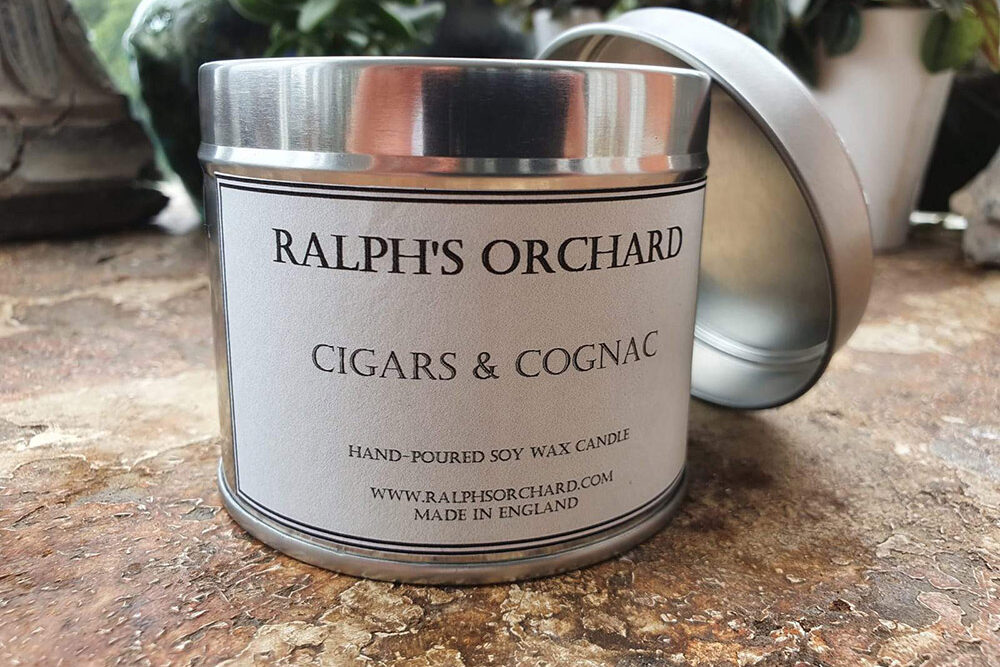 For the candle-lover who fancies something a bit different, Ralph's Orchards refined aroma offers an alternative to floral and herbal scents to Checklist readers.
Immerse yourself in a surprisingly elegant and smooth scent, combining creamy vanilla and leathery tones.
10. Enchanted Forest candle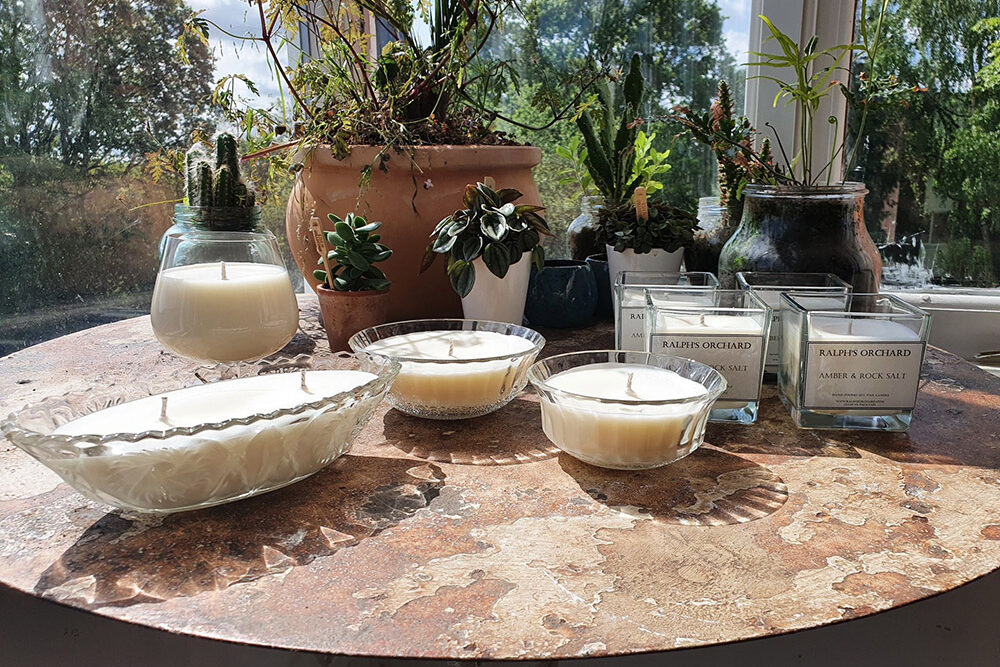 Transport yourself to a winter wonderland. Evoking the fresh smell of Christmas trees, this scent has strong hints of pine needles, cedar and oakmoss.
Perfect in the living room for a festive ambience.
Make sure to check out Ralph's Orchards if you're interested in any of these products.

To see your company in any upcoming features we are arranging please email editorial@hurstmediacompany.co.uk