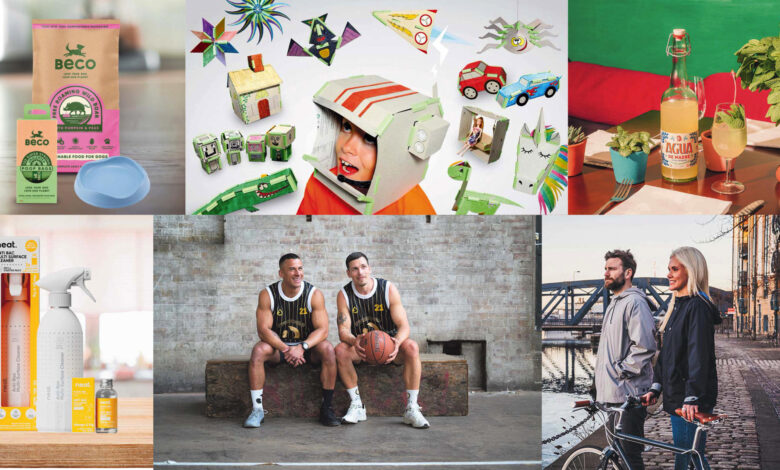 There's so many simple choices that we can incorporate into our day-to-day lives to protect the environment, and benefit our own wellbeing.
Neat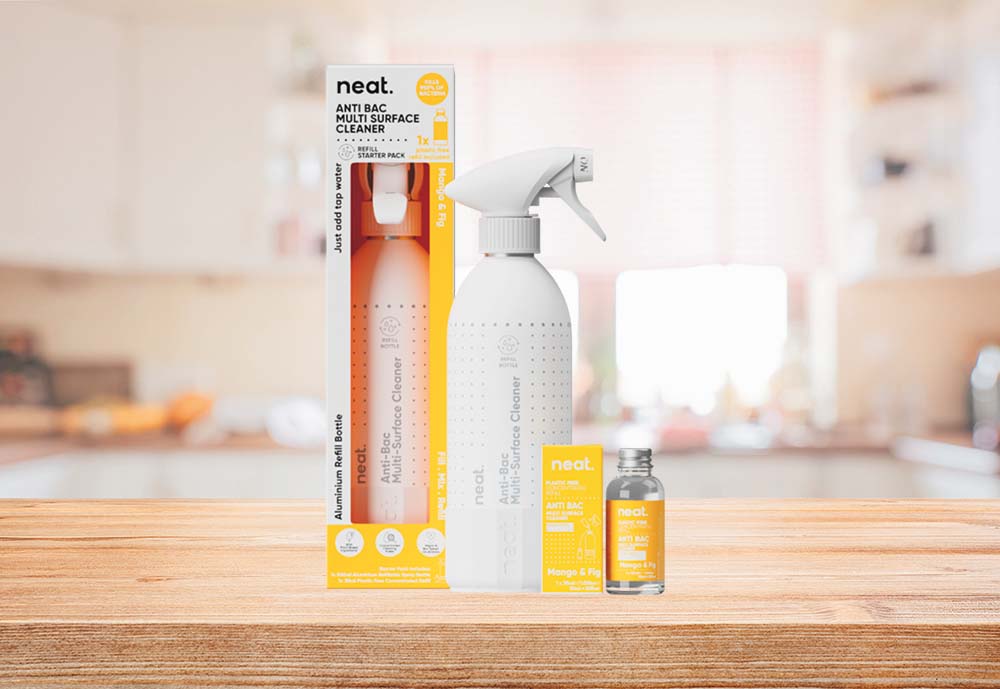 Neat is the plant-based cleaning range designed to give people the tools to make small changes to their daily routine, that it will make a big difference to the planet. The Neat range offers a 'neat' 30ml vegan and cruelty-free cleaning concentrate that is mixed with 470ml of water at home in a refillable aluminium spray bottle, to create a highly effective plant-based and biodegradable cleaning solution. These revolutionary and aesthetically pleasing products come in a range of scents including Fresh Sage, Yuzu & Freesia, and Mango & Fig.
Available from neatclean.com
Pure Sport CBD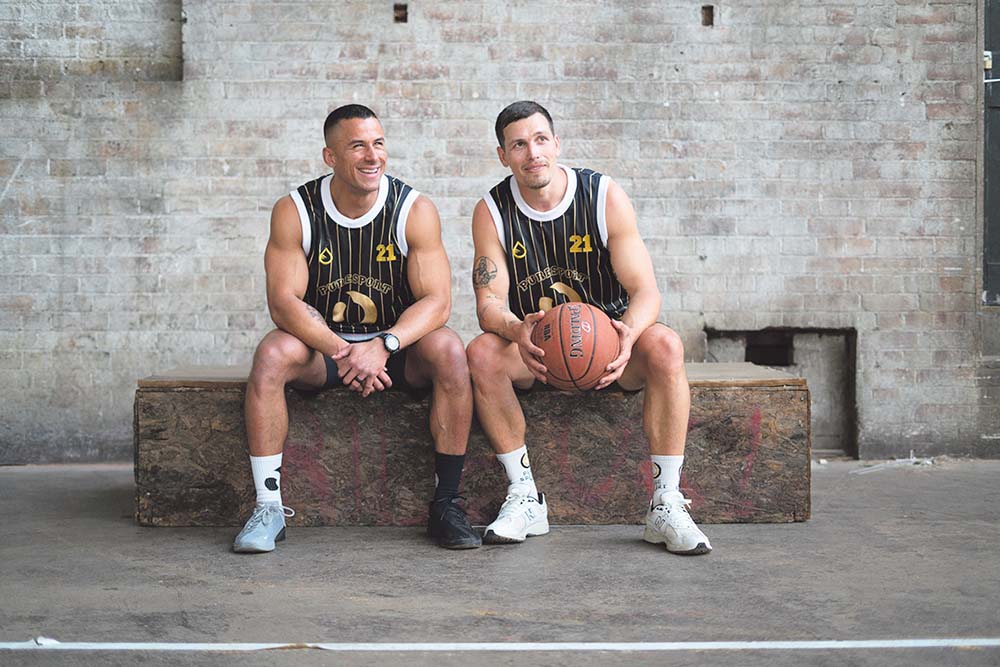 This CBD brand was launched with a mission to help frequently drug-tested professional athletes to use an effective, healthier supplement, safe in the knowledge that it's completely risk-free, as each batch is tested independently in a laboratory to guarantee there is 0% THC. Made purely from natural ingredients and free from any artificial additives, all products are vegan-friendly, no animal products are used or animal testing carried out.
Available from puresportcbd.com
Silent Pool Distillers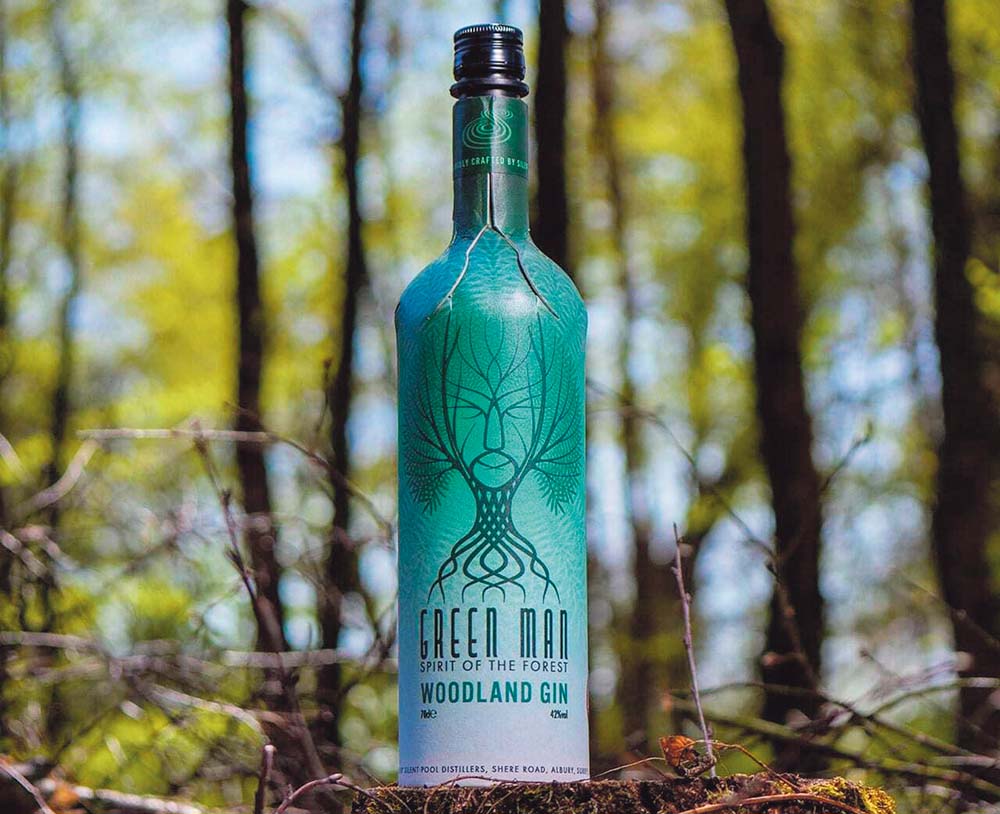 With pressure on the drinks industry to reduce their carbon footprint, Silent Pool Distillers
have launched the first spirit in the world to be packaged in a cardboard bottle, Green Man Woodland Gin. The bottle is five times lighter than its glass counterparts, uses 77% less plastic than other plastic offerings and has a carbon footprint six times lower than glass or PET plastic bottles. The cardboard layer is made from 94% recycled paper and it's possible to recycle the inner lining, making the bottle 100% recyclable.
Available from silentpooldistillers.com
Brewgooder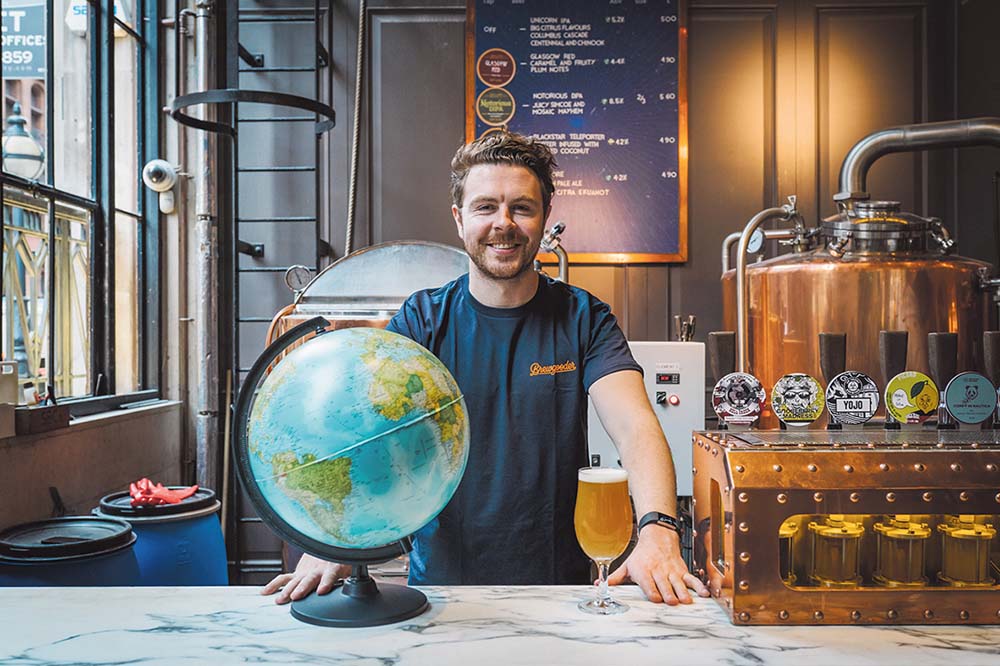 These great-tasting beers create waves of people-positive change in the world. For every can or pint of beer enjoyed, Brewgooder are committed to ensuring that 100 times that amount will be provided in clean water on projects undertaken by their trusted impact partner, Charity Water.
Available from brewgooder.com
NONA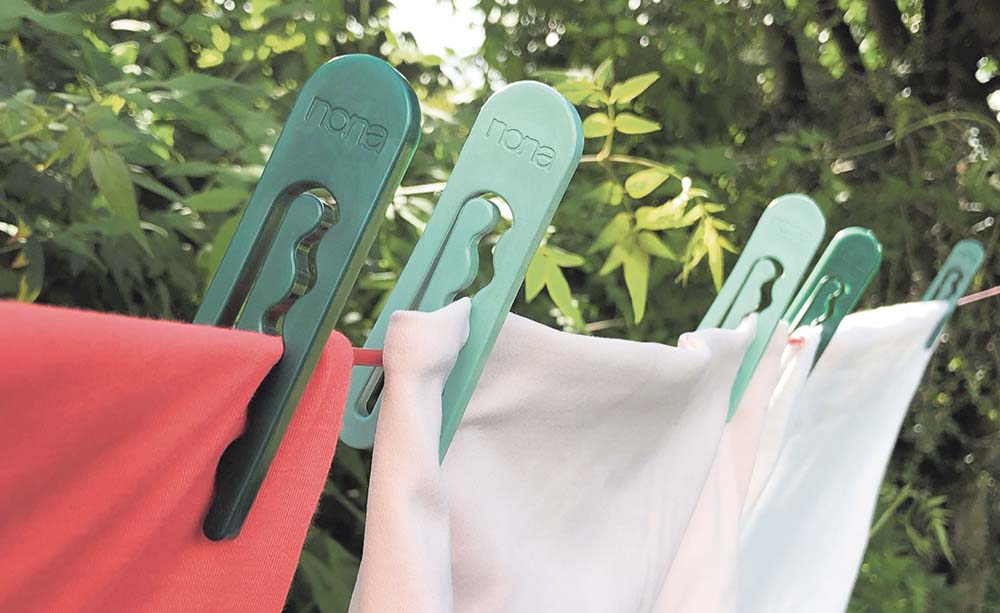 The team at NONA are turning plastic pollution into a useful, durable, and attractive clothes pegs, while helping the environment at the same time. The pegs are made in the UK and designed to last a lifetime. If they do break, however, they can easily be recycled again!
Available from madebynona.com
allplants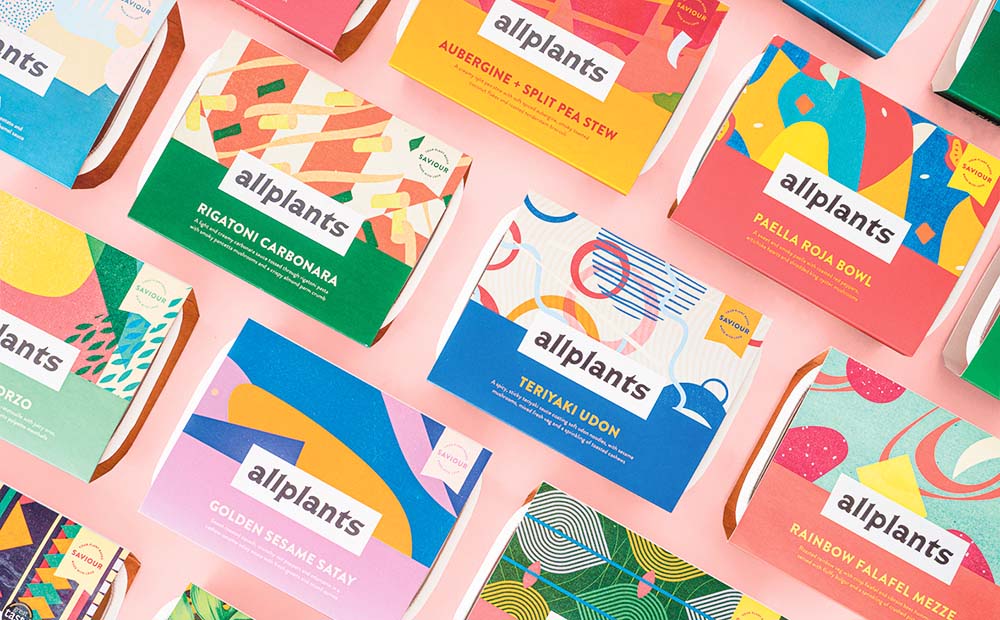 Looking to feel better about yourself and the planet, but not sure where to begin? Discover the UK's award-winning vegan food delivery service and sustainable lifestyle brand allplants. With a sweep of Great Taste Awards, allplants dishes are chef-made from their kitchen in north London, flash-frozen to lock in nutrition, made with 100% wholefoods, with their in-house nutritionist. So this plant-powered food is super tasty as well as balanced. As a B Corp, all packaging is 100% recyclable, reusable or compostable and their kitchen works to a strict minimal waste policy. They have recently partnered with Soil Heroes to sponsor a farmer to move towards regenerative practices. Why not try a limited-edition summer bundle, which can include a selection of main dishes, sides and desserts?
Available from allplants.com
Meander Scotland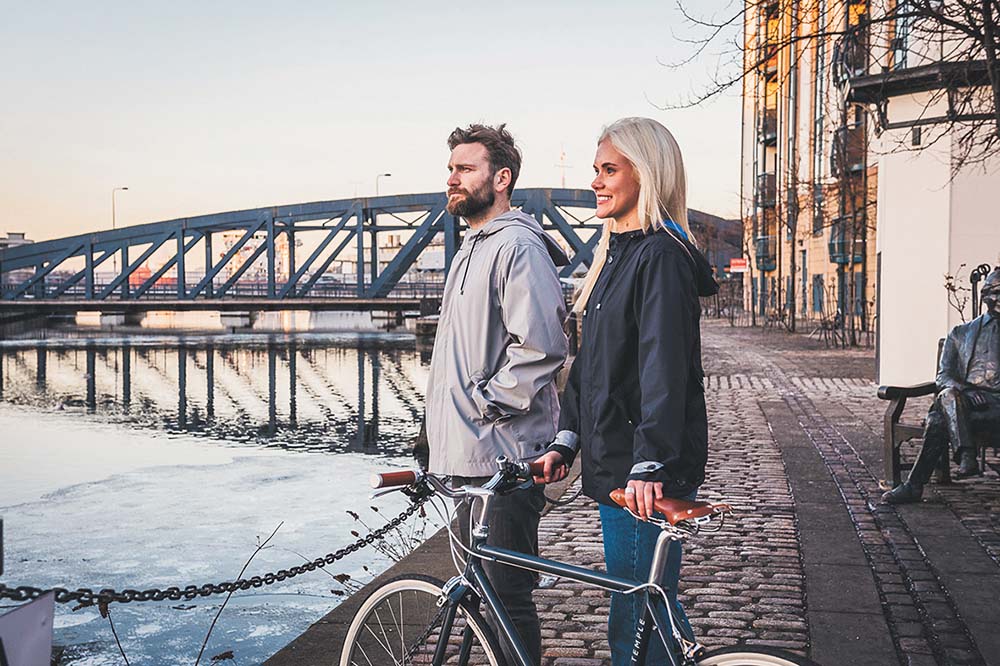 Experience versatile, technical clothing for everyday adventures. Meander Scotland source premium performance materials to craft functional clothing inspired by Scandinavian, minimalist design. They make clothes that are comfortable for enjoying the outdoors in all weather conditions.
Sustainability is at the core of what Meander Scotland do, from the fabrics to the suppliers and the packaging the clothes arrive in. Since the beginning, they've offset carbon emissions by partnering with Forest Carbon and planting trees in local woodland. Around 90% of the collection is either natural or recycled and by 2022 they'll make sure that's 100%.
They are members of 1% For The Planet and each year give back to amazing charities by donating at least 2% of sales. So whether you're a casual cyclist meandering to the office, climbing a mountain or walking the dog – Meander Scotland have got you covered.
Available from meanderapparel.com
Planet Junko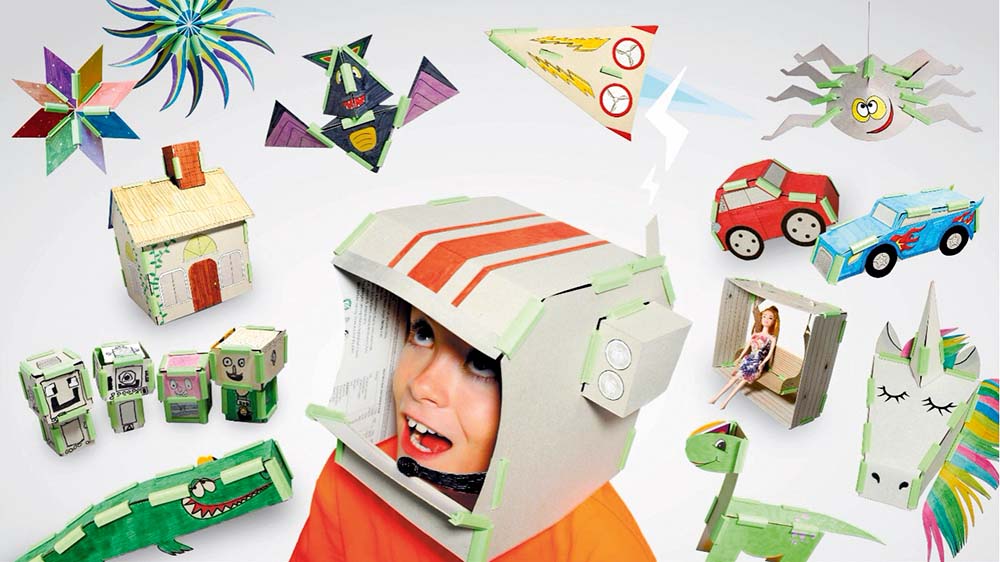 Planet Junko's ZOOMER! kit makes thousands of toys, without costing the Earth. The ZOOMER! Kit allows kids to create all kinds of toys using household recycling. Kids can play whilst also developing their design and creativity skills.
Available from planetjunko.com/kit/zoomer-kit
Beco Pets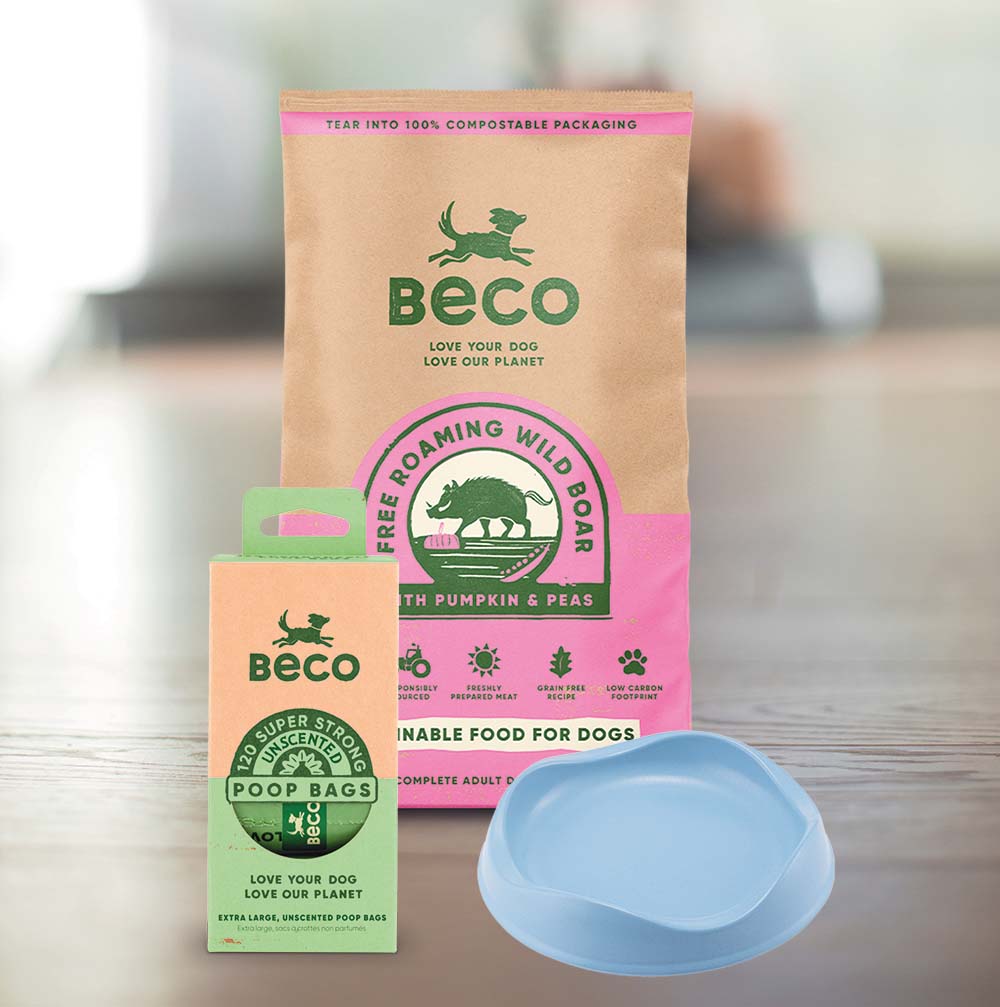 Beco Pets is one of Britain's biggest manufacture and designers of eco-friendly pet products, who pride themselves on making affordable, non-toxic toys and accessories. The team are a band of animal-loving sustainability enthusiasts who work all day, every day to make sure your pets can enjoy the best quality products with as little environmental impact as possible. It's their job to make sure they get the best for you, your dog and our planet. Wherever possible Beco products are made from natural, renewable and recycled materials. From tough, springy and interactive toys for heavy chewers, to squeaky soft toys for dogs to wrestle or cuddle, Beco use sustainable sources, and work ethically with suppliers.
Available from becopets.com
Agua de Madre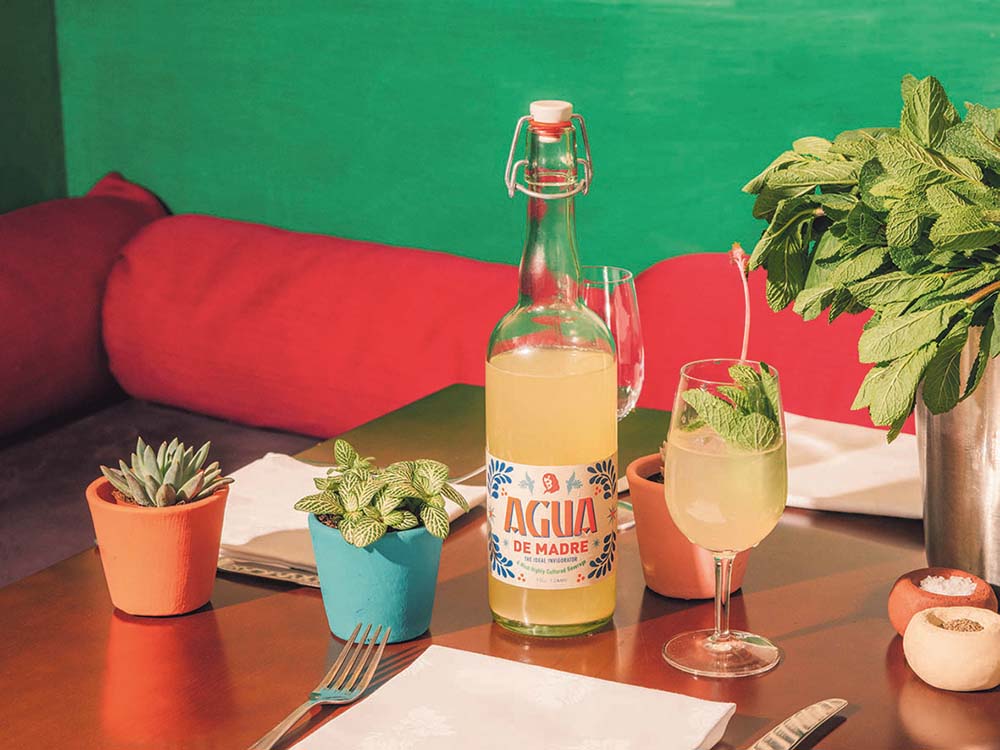 Award-winning Agua de Madre is at the forefront of a new and exciting category of live feel-good drinks. This seriously delicious vegan water kefir, which has the same amount of live cultures as most milk kefir, with none of the acetic mouthfeel of kombucha, is the ultimate superfood promoting a healthy gut and positive mental wellbeing. Fermented in London, Agua de Madre is founded by foodie and film producer Nicola Hart. Packed with flavour, this is the only water kefir on the market with 55 billion live cultures per 100ml. A wonderfully sophisticated fresh reset, it is packed full of goodness, organic, vegan, naturally fermented, sparkling and low in sugar – what's not to love?
Available from aguademadre.co.uk
To see your company in any upcoming features we are arranging please email laura@hurstmediacompany.co.uk or editorial@hurstmediacompany.co.uk